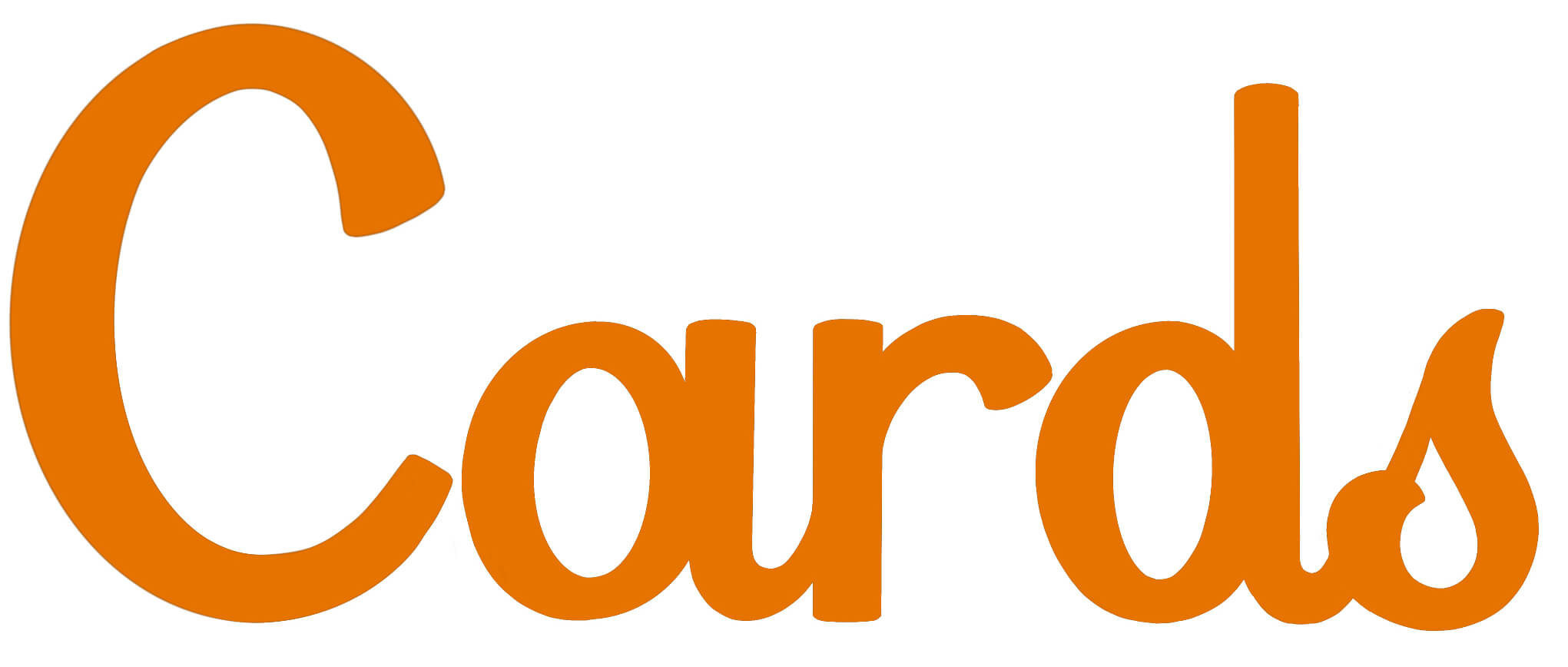 What makes our cards special is that you can add text, audio, photos and video clips to them, then email the combined 'card + extras' to as many people as you like via our system. When they open the card, your items play as a slideshow. Here's how it works:
Step 1 - pick a card
Romantic and flirty cards
Cards for friends and family
Occasion and event cards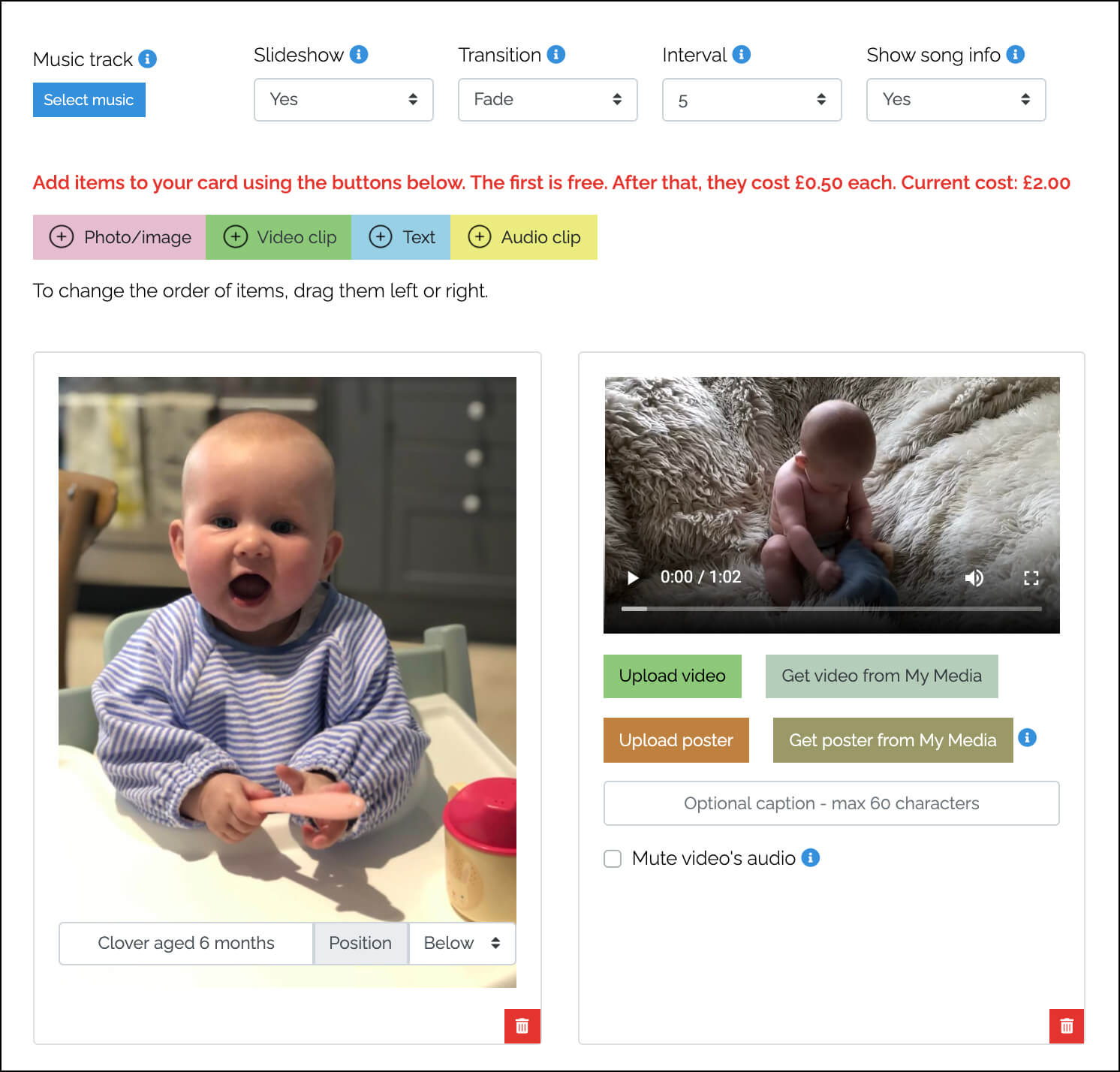 Step 2 - Add items to the slideshow
Add audio clips, photos, text and videos
as few or as many as you want
you control the order they appear in
you can add captions
you can add a music soundtrack
Step 3 - Decide who to send the card to
One person or lots - it's up to you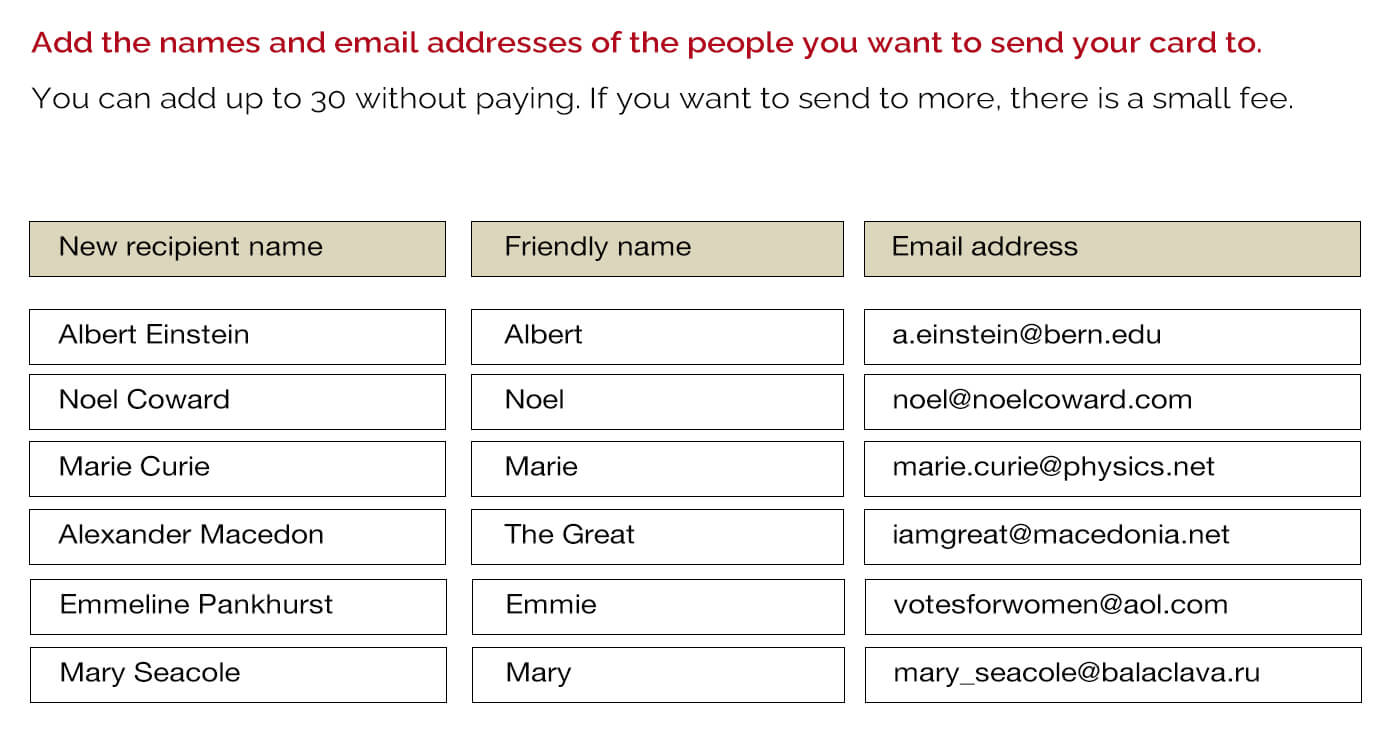 Step 4 - Pay and send
Your first card, with up to 10 items added, sent to up to 30 people, is completely free. Try it now
After that, the price depends on how many items you add and how many people you send to, but starts at £1. More info.